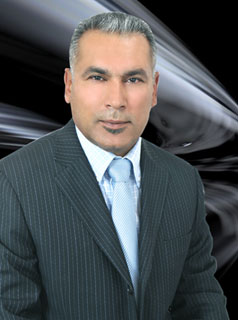 Mr. Adel Z. Nema
B.Eng. (Civil)
Managing Director
Owner
CORPORATE VISION
Our diverse portfolio encompasses energy, transportation, communications, mining, oil and gas, and government services. No matter how challenging a project or how remote their locations in Iraq, chances are TEC can handle it. That's because we bring an unmatched combination of local knowledge and foreign skill, experience, and customer commitment to every job.
While we work for Local Government Authorities and commercial customers, our projects have helped grow the local economy and improve the quality of life for the Iraqi community. Time and again TEC's work has demonstrated that building the future is by facing new challenges on how to do it better than the past.
WHAT WE CAN DO
Based on Al Taher Engineering & Construction (TEC)'s previous project execution and/or participation; either singularly or as part of a larger construction team; has executed a wide range of infrastructure, civil engineering and construction projects, which have included:
. Bridge building of new and reconstruction of damaged, and related road works
. Road and highway construction and related civil works
. Water treatment and power supply infrastructure facilities, executing the civil works as support to the main MEP       Contractor
. Seaport wharfage and related heavy load constructed transport and container handling areas including crane facilities
RELATED TO CIVIL ENGINEERING WORKS:
. Bulk concrete batching and supply of a wide range of engineer design mixes. Precast concrete pile manufacture to a range of varying sizes and requirements. Precast concrete panel manufacture for housing and other building types. Precast element manufacture for a wide range of civil construction needs, including foundation pads and piers; in-ground pits and tanks; beam systems; flooring systems; specialised and customised precast concrete element. Pre-tensioned concrete elements. Post-tensioned concrete elements. Precast concrete pile driving installation of foundation systems. Bored pile foundation systems, complete with reinforcement and concrete installation.Design and execution of excavation retention systems.Building works for villas; apartment buildings; commercial and retail; industrial and warehouse structures. Etc.It is the objective of Al Taher Engineering & Construction to grow their business to be able to execute larger and more diverse project needs and requirements through expanding production and delivery capability and capacity.With the local knowledge and business connections, with the aspirations of the homeland and the drive to rebuild and grow the needs of the culture, economy and community needs; Al Taher Engineering & Construction has a vision of participation that builds on their knowledge and experience of western developed methods of construction and project delivery, that has a sound foundation of quality and standards of workmanship, through partnering with equivalent minded and qualified business Partners.
ETHICS
TEC's culture is grounded in integrity and respect. This means adhering to the highest standards of ethics. Our reputation as an ethical company is one of our most valuable assets. We stand by everything we do.
QUALITY
At TEC, quality means doing the job right the first time. We've always delivered quality work, and we are continually striving to maintain this standard and to improve our performance. With training and seminars that educate and reinforce knowledge to make for the highest quality staff and systems